At C&R Ryder Consulting, we have a mission statement to:
provide unbiased, quality advice to all clients in a timely fashion with exceptional customer service.
Arboriculture and town planning
With extensive knowledge of town planning schemes, local laws and relevant tree related overlays, we are well placed to provide advice to local government in relation to development, tree retention and removal.
General health, condition and risk assessments
If you are concerned about the health and safety of your trees, we are able to provide detailed health and condition assessments providing practical advice in the management of your trees.
Pest & Disease identification and management
We have a detailed understanding of plant biology, the pests, diseases and disorders that affect vegetation. We can provide practical advice as to what's wrong with your tree and specify remedial treatment where possible.
Investigative/Forensic Arboriculture and Expert Witness
We specialise in investigative services and expert witness. Whether it is suspected building damage from tree roots or tree failures resulting in damage or injury, we are able to undertake detailed assessments and sampling if required.
We have substantial experience providing professional services at VCAT for development purposes, Magistrates Court, Coroners Court and Planning Panels.
Species identification and selection
We pride ourselves on the ability to identify your tree. Our consultants have excellent tree identification skills and are able to provide detailed knowledge regarding possible replacement species for your site.
Arborist reports for council submission
in accordance with AS4970-2009 Protection of Trees on Development Sites
We have a detailed and thorough working knowledge of the Australian Standard covering tree assessment, reporting and tree protection. All reports prepared are in accordance with the standard and suitable for submission to council to get your development under way.
We are able to provide all tree protection specifications in Autocad or other formats upon request saving time and money when planning your development.
Project supervision, oversight and certification
Arboricultural project management is generally lacking on many development sites, yet is a requirement by many councils. We are able to complete regular site audits, oversee tree protection installation, certification and documentation for submission to council. We can keep your trees healthy and in good condition while you build.
Supervision of works near trees of importance
Excavation supervision and root pruning are common conditions of planning permits and other processes. We have conducted many such projects for trees of significance ensuring that nearby works minimise the impact to the tree's viability.
Post bushfire and natural disaster recovery assessments
Bushfires and natural disasters can be a difficult time, particularly when many trees have failed. Often getting roads open is the primary concern. We have conducted many assessments of trees post bushfire or severe storm and have systems in place allowing the process to be audited ensuring no trees are missed.
We cover all types of assessments and reporting for trees in the broader landscape.
Feel free to contact us to discuss any issues you may have on 0434 351 567.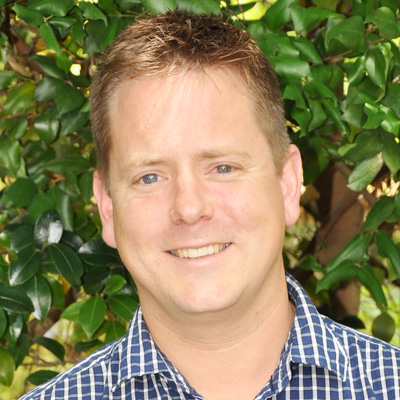 Cameron Ryder
Cameron has been involved in arboriculture since 2002. Attending the University of Melbourne (Burnley College) he completed an Advanced Diploma in Horticulture (Arboriculture) and a Bachelor of Horticulture with First Class Honours. During his time in the industry he has developed a broad understanding of the natural environment, trees and vegetation.
Cameron worked as a climbing arborist for a short while before injury forced an early end. Since 2004, he has been working as a consultant in the arboricultural industry and has completed many and varied projects. Some of the skills he has developed in that time include investigative arboriculture, expert witness, project management, GIS and database development, policy and strategic documentation.
He has consulted to a wide range of clients from local, state and federal government departments, developers, lawyers, architects and many more. He has assessed many hundreds of thousands of trees in that time and has developed a detailed understanding of what is required for his clients. In 2014, Cameron started C&R Ryder Consulting Pty Ltd.
Cameron is widely involved in industry groups and maintains the following professional memberships: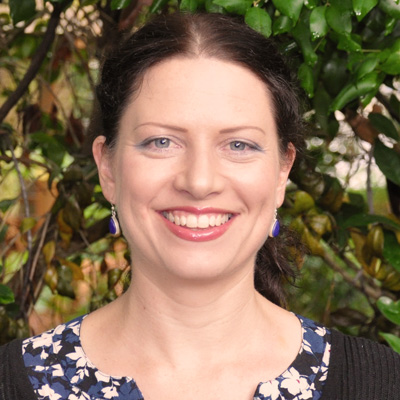 Raelene Ryder
Raelene has been in the biological science industry for the last 13 years. After completing a Bachelor of Biological Science at Deakin University she has worked in various roles within chemical, environmental, water and algal testing laboratories. She has also worked in a scientific equipment and biological supply company giving her experience and knowledge of a diverse range of educational products and equipment. In this position her tasks included business and project administration, development of workshops and document preparation, laboratory preparation, culturing bacteria, fungi and algae and various other administrative tasks.
Within C&R Ryder Consulting Raelene's primary roles are in project and business administration as well as development of documentation. Her biological industry and laboratory experience has taught her attention to detail and methodical approaches. This has proven invaluable for projects ensuring they run smoothly and are completed thoroughly.